Logging into your E Mail Account through a Web Browser
If you want to useyour mail account when away - you can do this simply through any browser ( IE , Chrome , Edge , Firefox etc )
1. Simply type in to the URL Bar at the top of the browser webmail.yourdomain ( eg in my case webmail.webjectives.co.uk )


2. Enter your Username and Password to log in
If you only want to use Webmail - not Outlook

If you want to use Webmail all the time -- instead of Outlook or similar - then the fact that ticking the mails and clicking delete leaves them visible may be annoying.

There is a simple fix
1. Log into Webmail - SELECT - MAIL - THEN PREFERENCES - AND THEN MAIL ( SEE BELOW )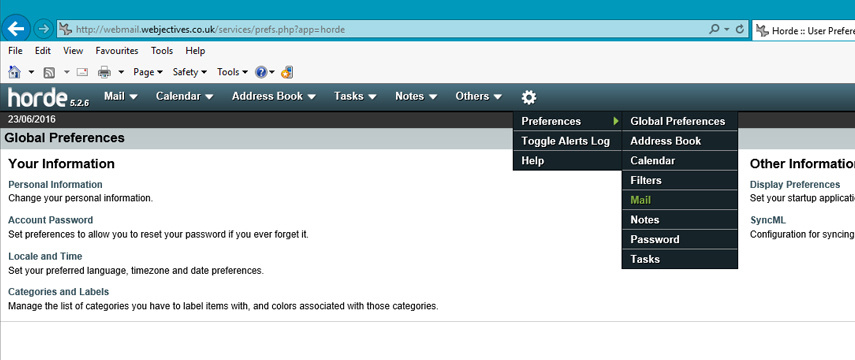 SCROLL DOWN TO to MESSAGE and then DELETING AND MOVING MESSAGES ( SEE BELOW )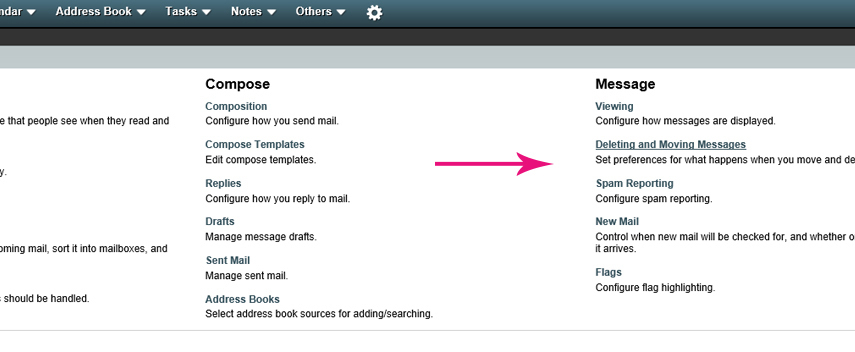 TICK BOTH THE BOXES "MOVE DELETED MESSAGES TO YOUR TRASH MAILBOX" AND "RETURN TO THE MAILBOX AFTER DELETING "
SELECT " DELETED ITEMS " AS THE TRASH MAILBOX ( IF THIS OPTION APPEARS )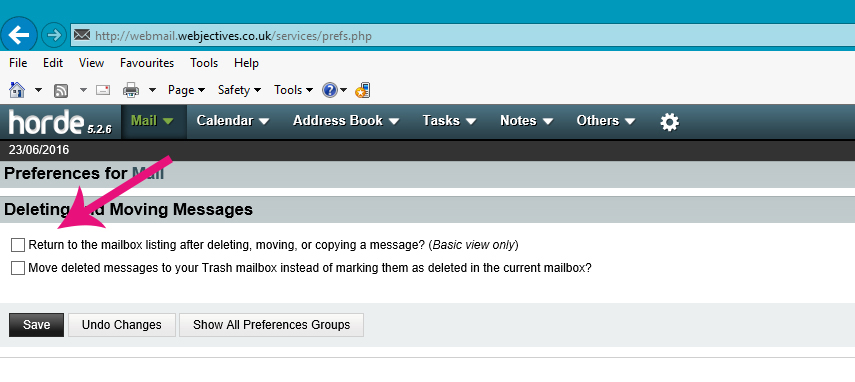 THEN WHEN YOU TICK THE BOX AND PRESS DELETE - THE MESSAGE WILL BE DELETED FROM THE MAIN MAIL SCREEN and into the Trash / Deleted Messages folder
Set up your Autoresponder
2. log into Webmail - SELECT PREFERENCES AND THEN MAIL ( SEE BELOW )etting up your Autosreponder
To access your e mail settings ( autoresponders etc ) you need to click here

https://webjectives.myhyve.com:8443/login_up.php3   

Log in with your e mail address and password

Click on Change Mail account Settings . Here you can change your password
and generate new secure passwords ( press Generate and then Show to see
the new password )
Fof Autoresponders - click on the Auto-reply Tab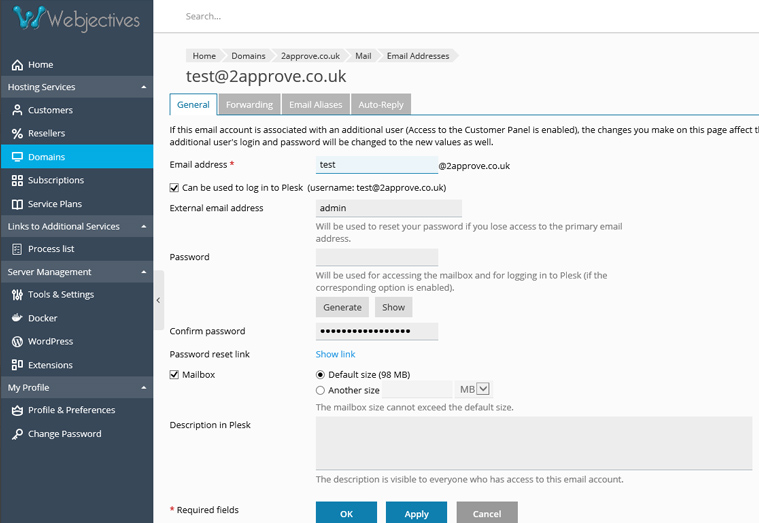 The simply type in your message and tick Switch on Auto Reply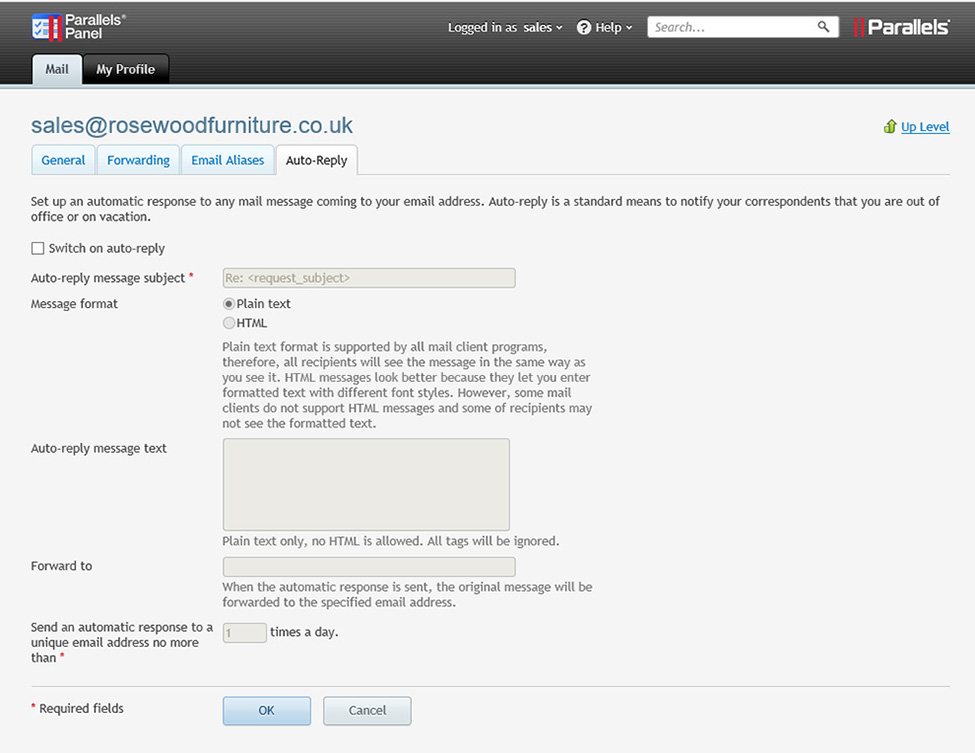 Using Webmail in Any Web Browser
To Access your mail when abroad or travelling - all you need is a Web Browser
Simply type into the main url box " webmail.yourdomain.com"
You will see this screen pop up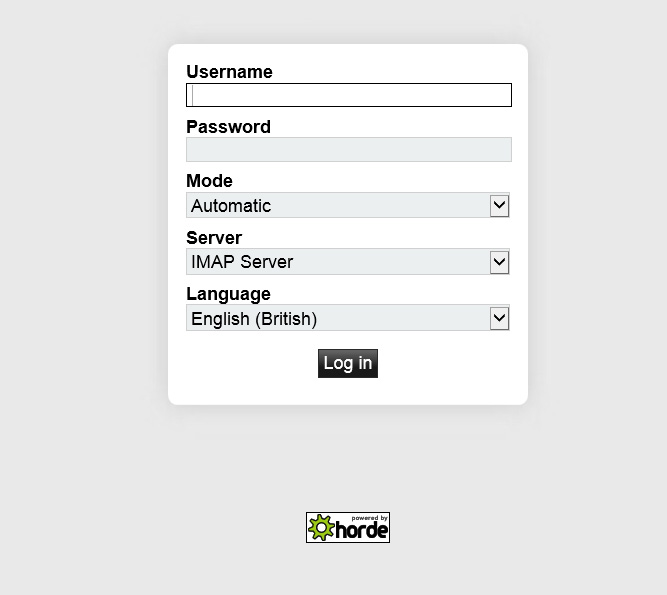 Simply enter your user name eg john@webjectives.co.uk and then the password
You will come to this screen. You can send a new mail by using the Green New Message
button. You can also add New folders to the left hand panel to organise your mail - and
these folders will be downloaded to your IPAD or IPHONE as well for extra versatililty on
the move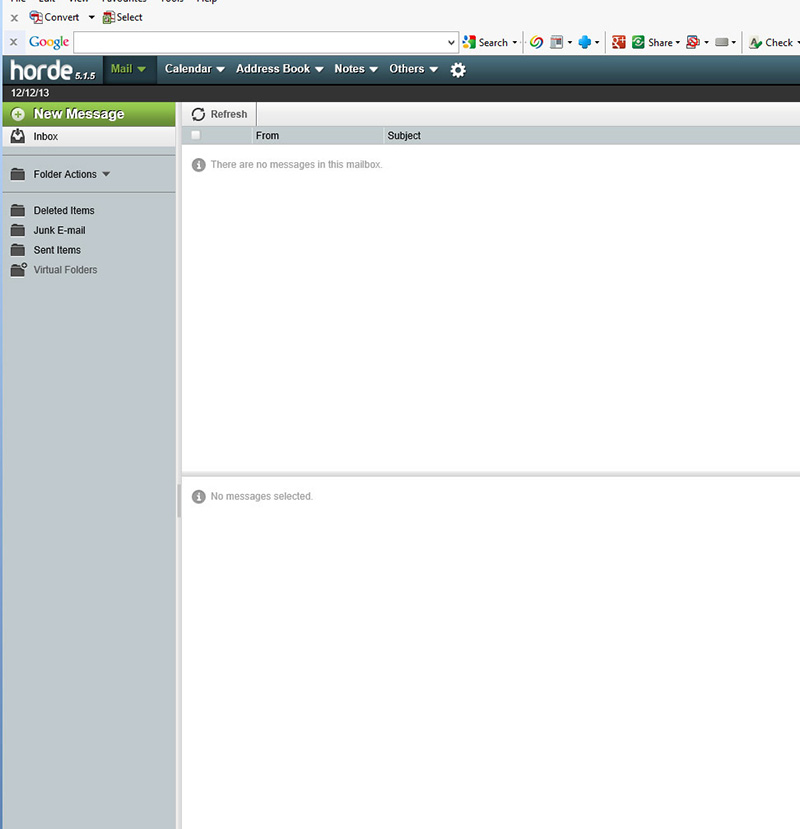 As our server supports IMAP you can add folder to store important e mails in while you are
away . To add a folder move your mouse over Folder Actions as shown below and select
"Create Mailbox "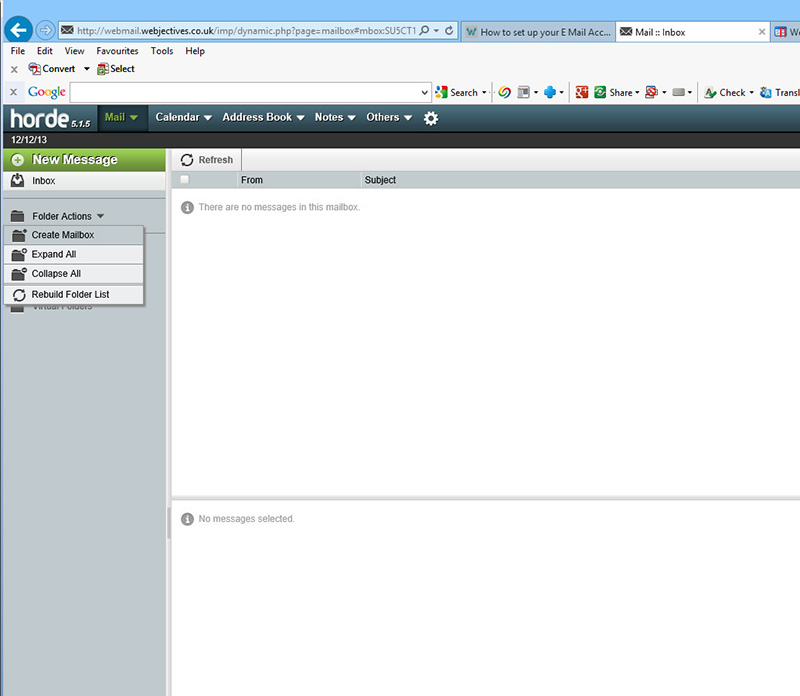 You will then see this little box pop up where you can name your Mailbox folder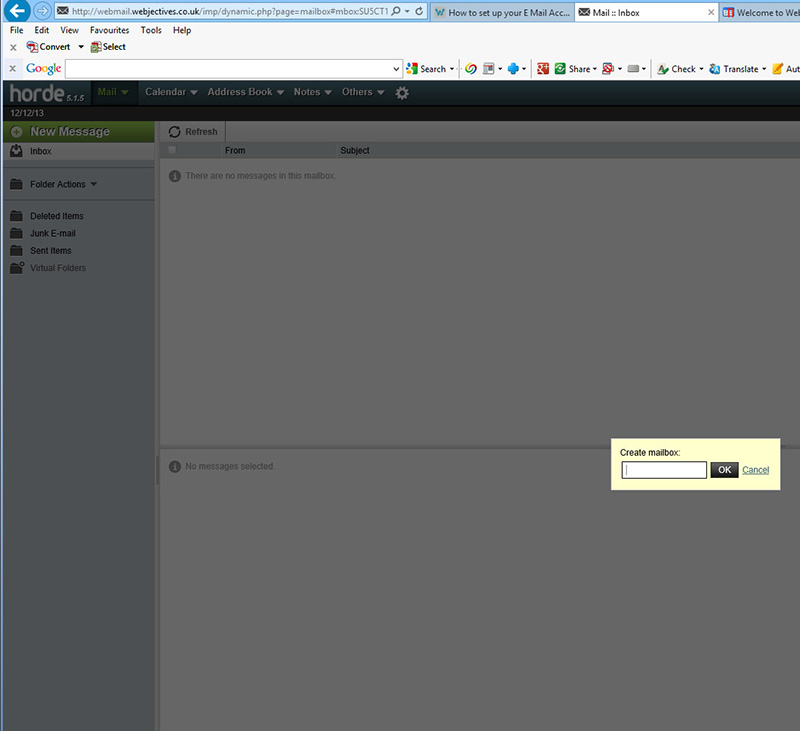 For the purposes of this tutorial I am naming mine as " Keep for work " so I can keep
important mails in here ( see below ) Then click OK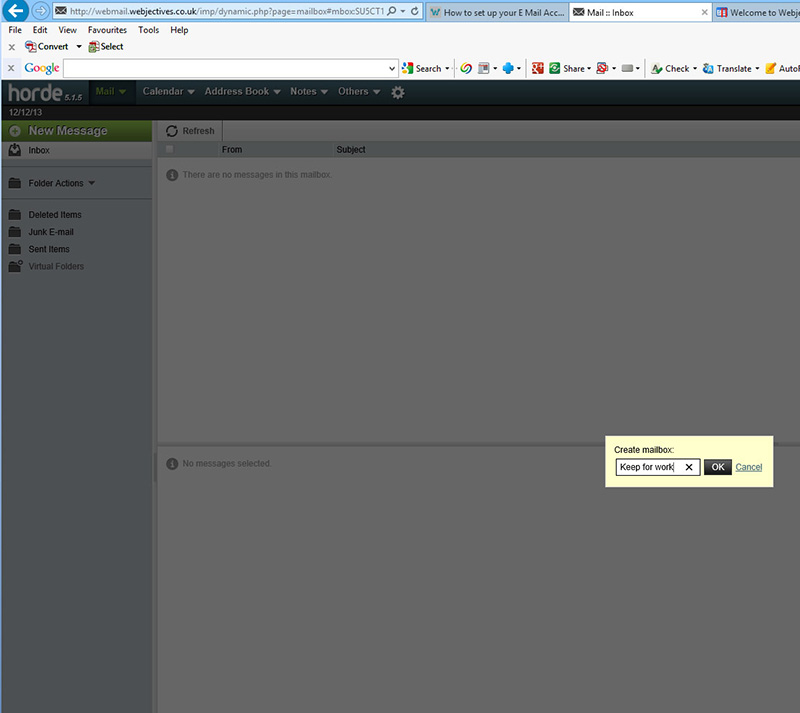 You will see the new folder on the left hand side ready to store your mails in
When you next open your IPAD or IPHONE - the new server will get pulled down onto the
mobile device - and then you can use the IMAP on your IPAD for storing mail as and when
required