Search Engine Optimisation

You have had your website made but you cannot find it on Google ?
We need to add some code for this to happen
We can help you get found on Google
Keyword Analysis , Content, Metatags ...
You have a great Website - but nobody can find it . You need S.E.O. There is plenty of talk about being number one on Google, but just how can you 'guarantee' a high ranking position? The real truth is that you cannot guarantee a high ranking position in Google or indeed any other search engine. What an SEO campaign can do though is to 'increase your chances' through knowing how the search engines work and by 'engineering' your website pages and your page content to suit. In practice, good SEO practise can offer certain 'guarantees', but these are based on competence and not an affiliation with Google or any other search engine.

The 'engineering' involved relates to optimising the 'tags' of a web page for search engines.These 'tags' are hidden pieces (or items of coding) of programming code that a search engine sees but which do not alter the visual experience of the website. Google and indeedall other search engines are effectively very complex algorithms that process the information contained within the content on a web page, and in particular within these ' tags', to produce the 'most relevant' results in a statistical manner.

All search engines use paid advertising as their source of revenue and paid listings can be advantageous in certain types of scenarios. This could be when a new campaign is launchedand you want to get instant exposure on the search engines, or if your website is about to undergo big structural changes where you anticipate changes to the Search engine ranking of your site. So, in simple terms, whilst there are no guarantees with organic or natural search engine optimisation, a good internet marketer will possess the skills and competence to put you onthe first page of the search engine results pages for the relevant key phrases that will drivequalified visitors to your website.

As a start up or backup plan, Pay per click advertising is instant and measurable, but in the long run it will cost more per visitor for the majority of industries. Please also be aware that your competitiors may opt to spend all day clicking on your Paid Links - and costing you money.

We advocate strongly the use of Natural Search techniques.

Organic Vs Pay Per Clicks (PPC) and Adwords It is also important to understand the difference between 'organic website optimisation' and'paid listings'. Paid listings can be purchased through 'PPC' such as Google's Adwords service and can achieve results almost instantly. However once you stop paying or 'bidding' atprices to get your website displayed in the paid listings ( see image above ) then your website will disappear from the search results.

The purpose of organic optimisation is to achieve long-term high ranking listings in the 'free & natural' section of the search results. This ensuresthat your website appears 24 hours per day and therefore works out to be far more cost effective than PPC or adwords.

Initial S.E.O. Service on your Index
Page Initially we recommend a "service " on your index page - where we carry out tasks such as MetaVariables assessment, Keyword Density Analysis , Alt Tags etc to ensure the page is "SearchEngine Friendly " We also create a sitemap of your entire site which we submit to google for indexing your pages.

Complete On Page Optimization
We would Optimize the landing pages as per thetargeted keywords which would include changes to the Title, Meta Tags, Description, Applying Alt Tags. The existing content would also be optimized which would include adding keywords to the content to increase the density of the keywords and also adding H1 H2 tags.

Website Optimisation Fees
Unlike most companies, we operate on a non contractual basis. If you ever decide that you wish to cancel your organic campaign with us at any time, then just drop us an e mail. We are so confident that what we do works, we don't need to burden our clients with contracts - as we know that once we have proved it works for you , then you will continue your campaign with us on an ongoing "maintenance "basis. Regular site activity keeps the search engines revisiting your site .

And here are some examples of how SEO can work for you
Finesse furniture - no 1 on google
Number 1 in Googles rankings for over 18 years now under the search term
" Rosewood Furniture " - a testament to our work.
On the front page of Google - Making money !

This site gets between 70,00 and100,000 hits per week !!!

Proof that it pays. Number 1 in Googles rankings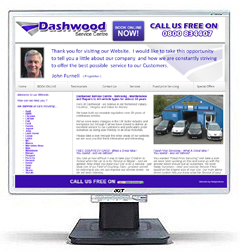 dashwood service centre - no 1 on google
Number 1 in Googles rankings in all of the following terms
Click each term to see the LIVE search result on Google.
•Jaguar Service High Wycombe
•Honda Service High Wycombe
•Garage Services High Wycombe
•Ford Service High Wycombe
•Audi Service High Wycombe
•BMW Service High Wycombe
•Jeep Service High Wycombe
•Lexus Service High Wycombe
•Mercedes Service High Wycombe
•Also another 15 makes of car - all at the top of Google
The owner John Furnell will vouch that the work we have done for him has totally turned his business around and he is now fully booked nearly all the time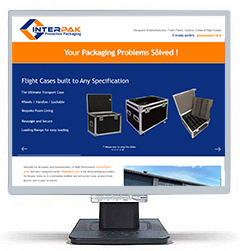 interpak - no 1 on google
Number 1 in Googles rankings
•Flight Cases Slough
•Flight Cases Heathrow
•Stratocell High Wycombe
•Stratocell Heathrow
•Bubblewrap High Wycombe
•Bubblewrap Heathrow
•Bubblewrap Slough
•Cartons Slough
•Cartons High Wycombe
•Foam Sheets Slough
•Packing Tapes High Wycombe
•Packaging Machinery High Wycombe
•Packaging machinery Slough
Also another 60 variants - all at the top of Google