QR Codes
QR Codes are "Quick Response Codes" designed to save you having to type in website links etc into your Mobile Phone. Here is our QR Code. Just point your Iphone or similar - at this code. Add to your business cards and put a sticker on your vehicle - by doing this you make it easy for YOUR clients to quickly store your details

Tracking QR Code from Just £55.00 + VAT in your Corporate Colours fully customised as opposite. The ultimate designer QR Code
This particular code will load OUR WEBSITE in YOUR IPHONE in just a second. Custom branded with your logo embedded and in your corporate colours. Put this on your Vehicles , Printed matter , Business cards etc and your clients will not have to manually type in your website name ever again. Scan this and see how it works.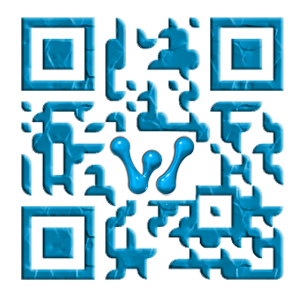 This one also tracks the amount of times it has been scanned ! We will embed code and get you to register on a website so every time somebody scans your code - you will know about it. Sieze the technology now and start using QR Codes to your advantage
Contact Details - A QR Code which puts YOUR contact details into your customers Phone for just £20.00 + VAT in Corporate colours or £40.00 + VAT customised
Scan this to quickly input your Name, Address Tel No etc right into somebodys phone with one scan like this.
We can customise colours to suit your logo and embed a logo if you like. We can change the "ears colours " and also the shape of the "squiggly bits " Scan this now and see it for yourself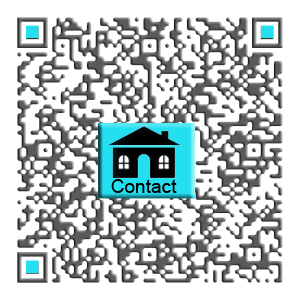 Logo Embedded ( but no bevelling or customising other than colours and logo embedded - a Good QR Code with your logo or indeed any message embedded for just £20 + VAT - what are you waiting for ?
You can embed a Logo or a photo into a QR Code and change the colours. We can also do a basic Gradient fill in the price on this type of logo.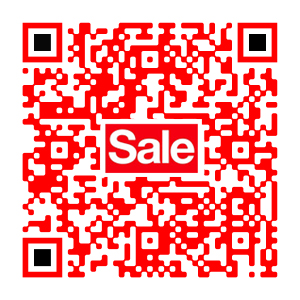 The use of QR codes has no limitations. Send a Text to a number , Add a NOTE to an iphone - load a website - add a date to a calendar - whatever you want from a QR Code - just contact us - we can help