INSTALL LIVE CHAT ON YOUR WEBSITE
Talk with your customers while they browse to increase Sales . Engage with your customers while they are looking at products on your site.

This is a great way to improve your sales. Any queries they may have - when they see the "Live Chat " icon - will allow them to ask questions in realtime - and when you answer these - you massively increase your chances of making a sale
We can install a live chat system on your website - for just £30 per month plus an initial £25 set up fee
When you are ready to chat - log into your control panel and press the ONLINE Button ... and you will see any links where people are browsing the pages of your site ( see below )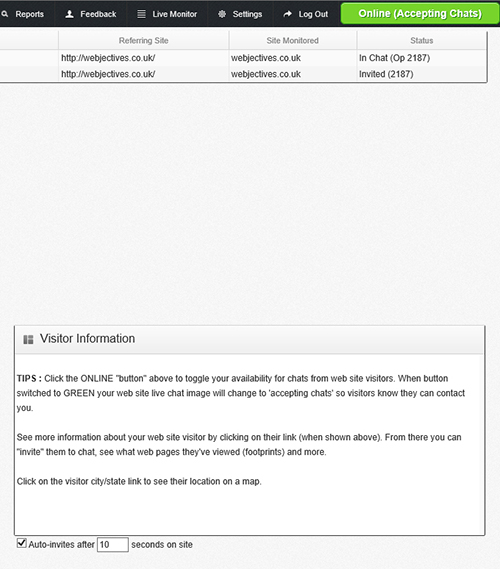 If you are the customer ....First you will get an assistant prompt arrive on your screen like the one below if the operator is ONLINE ......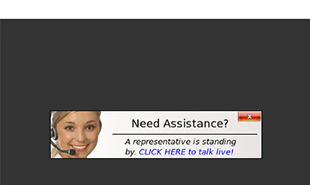 1. Your customer is asked to type in their name ...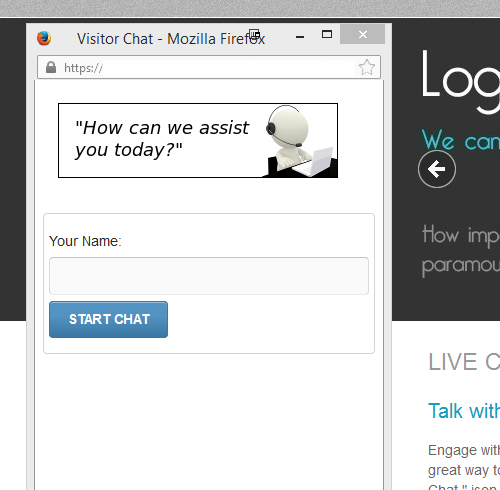 2. They type in their name and press "Start Chat "
3. In your Admin panel you are notified of a Call request ... and asked if you want to accept the chat ...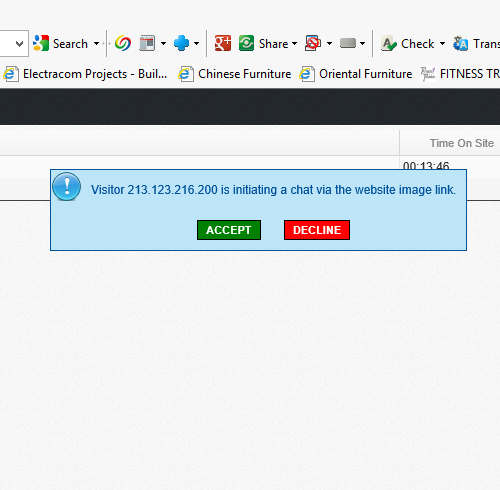 If you dont want to chat press Decline and the customer is shown this screen ... and they can leave a message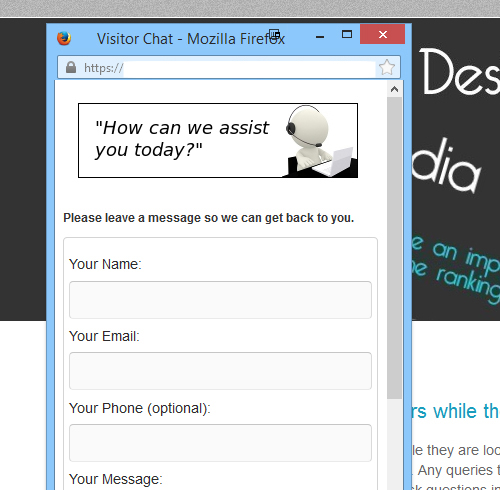 If you accept the chat you will see this screen ...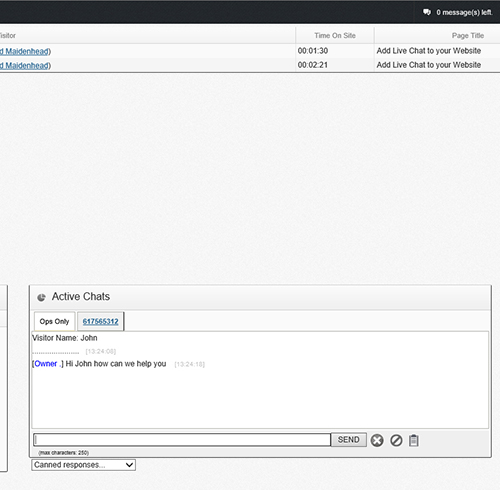 and you simply start typing ( eg as below " Hi John how can we help you ) and this is displayed on the clients screen ... see below ......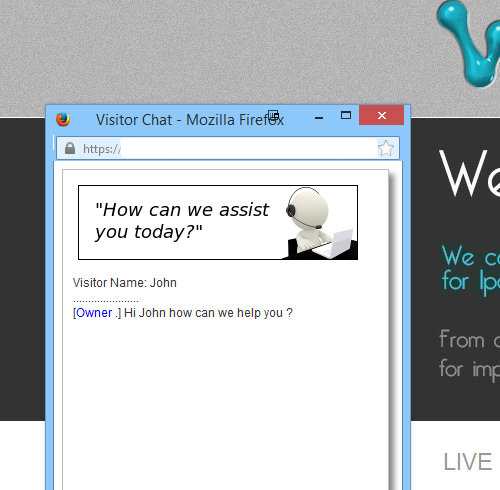 Then chat away and make your sale